Small Parcels: For items stocked at our Iowa showroom, shipping via ground or air, orders received by 1:00 PM Central Mon-Fri will be processed the same day. Orders received after these times will be processed on the next business day. For non-stocked items that are drop shipped from the manufacturer, please allow a few extra days for processing. This is especially true for tinted paint.
Large and Multi-Parcel Shipments: Orders stocked in our Iowa showroom received by 10:00 AM Central Mon-Fri will be processed the same day. Orders received after these times will be processed on the next business day. For non-stocked items that are drop shipped from the manufacturer, please allow a few extra days for processing. This is especially true for tinted paint.
Flooring that is stocked in our warehouse in Iowa such as hardwood, bamboo, cork or Marmoleum will process and ship out in two business days. We do not stock carpeting. Flooring that is not stocked and drop shipped from the manufacturer or distributor can take two to four business days to process and ship out. However, it could take longer if it is out of stock. To get a better estimate of what is stocked or not stocked and when it might ship, please contact one of our eco-advisors at 800-405-0222 9-5PM CST.
If an item is out-of-stock, we will contact you as soon as possible. Usually your options will be to wait for the product to come in, cancel the order or order a different color/style.
If you have ordered more than one product and one or more is not in stock, we will ship what is in stock and call you to see if you would still like the back-ordered product(s) once we receive it.
The speed of your shipment depends upon what time of day you place your order, the number of customers ahead of you, your location and weather conditions. Unfortunately we can not guarantee arrival times. Please see our tips for helping shipments arrive faster at the end of this information item.
For expedited shipping please call 800.405.0222.
Please do not schedule contractors until your product actually arrives and is properly inspected.. Green Building Supply cannot be liable for incidental or consequential losses.
Water-based products will freeze when temperatures reach 32 °F or below. This may cause problems in performance with some products when thawed out but not with all products.
It is our policy not to ship water-based products when temperatures in your state go below 32 °F during the day or when a shipment may sit overnight in an unheated warehouse during a weekend. To avoid this, we only ship to these states on Mondays or Tuesdays to ensure the shipment arrives before the weekend. We also insulate our boxes with extra recycled cardboard insulation. However, in spite of these measures, weather conditions or shipping issues may change quickly beyond our control.
Due to these difficulties, Green Building Supply can not be held responsible for any damages due to freezing. If you know it will be below 32 °F and you still want to take the risk of shipping, we will ship the package to you. However, we cannot be held liable in the event the product freezes.
The following applies to shipments being sent direct from the GBS warehouse to customers only. Products that are drop shipped direct from manufacturers follow different policy, specific to each manufacturer.
Although Green Building Supply packages are insulated well, they can still freeze if temperatures dip below 32 degrees at night. As long as a carrier truck is moving, colder temperatures can be tolerated, BUT if the shipment sits in a warehouse over a weekend, it will freeze.
Liquid Items Shipping in Cold Weather (Less than 32 degrees on Route or Destination)
Ships On

Via Ground/Home Delivery

Via Express

Signature Required

Monday

Always Ships

Always Ships

Yes

Tuesday

Always Ships

Always Ships

Yes

Wednesday

We do not ship regular parcel on Wednesday.

Ships Monday

Always Ships

Yes

Thursday

Ships Monday

Always Ships

Yes

Friday

Ships Monday

Always Ships

Yes
If we feel that there will be a risk of freezing we will hold your order until it is safe to ship. Please make sure that someone is available to receive your shipment so that your package does not get left outdoors during freezing temperatures.
Check Temperature Here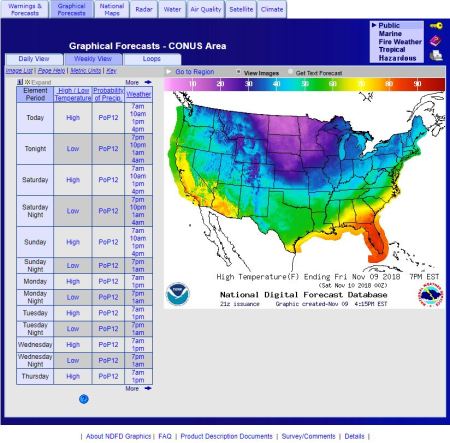 If you live in a gated community or wish your package to ship to a different address where someone will be available to receive shipment, please call us at 800.405.0222. This is especially important when shipping liquids in the winter or when shipping large orders.
We can ship via overnight or second day but the cut off times may be different and the demands on our staff are also different. We recommend that you call us at 800.405.0222 to place your order rather than placing it online.
Contiguous USA:
Orders ship by UPS, FedEx, US Postal Service and common carrier. In most cases, depending upon the weight, size, nature of the product, time sensitivity, and destination, we will determine the best shipping method to get your pproducts to you on time at an affordable rate.
Alaska, Hawaiian Islands, Orca Island (and other island territories within the continental U.S.) and International (Canada) orders:
Please call us at 800.405.0222 for a shipping quote. When shipping to Canada, customers are responsible for any and all customs charges, duties, shipping fees, taxes, etc., that may be charged after the shipment has arrived.
Tips to help shipments arrive faster
UPS, FedEx or USPS will usually deliver small shipments less than 70 lbs and less than 8' long.
These services use small trucks, come directly to your door and may or may not require a signature.

TIP: If you will not be available to take delivery, please let us know so no signature will be required.
Freight or common carrier will deliver heavier and larger shipments greater than 70 lbs or 8' long.
These orders deliver via large 53' foot tractor-trailers and only drop off at the curb in front of your home. They will not back into your driveway.

TIP: if access to your home or office is difficult, please let us know and we can request a shorter truck.

The drivers will bring your freight to the back of the truck for you to unload. If you are not physically able to remove the materials by yourself, please arrange some help ahead of time.

TIP: Some services may offer a "liftgate" service which lowers the pallet to the ground for you. Let us know if this is something you need.

Most freight shipments arrive on a pallet, banded with polyester and wrapped in shrink-wrap.

TIP: bring a utility knife and/or scissors to cut off the plastic and banding.

Please bear in mind that the driver usually has more deliveries to make and is only required to wait about 15-20 minutes for you to unload.

TIP: If you have a large quantity to unload, be sure to have some helpers there to unload. Organize this ahead of time. If you don't, the driver may insist on returning at a different time or the next day when you have more help. This could delay your delivery and cost extra time for you or your workers

TIP: Shipments to a commercial address are usually faster than to a residential address.

A commercial address is defined (according to the truck drivers) as a building located in a commercial zone that is open to the public during normal business hours 9:00 AM to 5:00 PM. This does not include offices in a home, school, farm or office building in a residential district.

Commercial deliveries are faster and less expensive because they are easier to access, require no special scheduling and often have loading docks.

Residential deliveries are more costly because they usually need to be scheduled in advance and physical access may be more difficult.




TIP: Shipping to a commercial address may save you $50 and a day's time. However, shipping directly to your home may be much more convenient.




TIP: Expedited shipping can guarantee shipments arrive on specific days. Usually they can cut down the delivery time by 1-3 days. This can be costly, but it may be worth it. Please call us at 800.405.0222 for quotes.