Blissfully Clean 100% Satisfaction Guarantee
by
Joel Hirshberg
When you're happy, we're happy. If you aren't 100% satisfied with your Blissfully Clean purchase, let us know! We love hearing your feedback as we're always looking for ways to improve our products and services.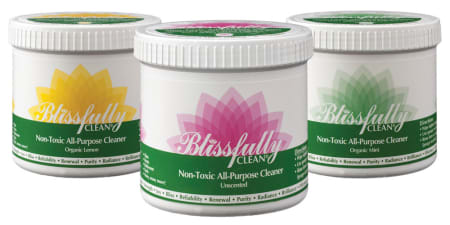 If you need to return your item, just call for a Return Authorization and send it back within 30 days of delivery for a full refund of the purchase price! (Minus shipping, handling, gift wrap and other such costs.) We understand your Blissfully Clean product(s) may arrive to us in used condition. All packaging must be intact. A refund will be issued in the same form as the original payment within 10 days of receiving your return order.
If you're returning a gift, the original purchaser will be credited.
Items ordered from greenbuildingsupply.com cannot be returned to land-based stores that sell Blissfully Clean products.
We can only accept returns if the item was directly purchased from greenbuildingsupply.com.
We are unable to process exchanges at this time. Please contact us for details on returning your item and placing a new order.
Would you please let us know why you were not satisfied with our product? Please call us at 800.405.0222 to arrange for a Return Authorization # to be included with your return.