What Makes Our Kitchens Different?
Less Toxins
Means Less to Worry About
The non-toxic products we offer create a healthier environment for you and your surroundings. We have custom cabinet designs that meet your unique preferences and needs for no additional cost. If you need help, our eco-advisors will answer all your questions about the safe, sustainable, and natural building materials for your new kitchen.
Examples of Our Designs
We have a qualified staff of designers and architects who understand people and design. We have over 26 years of experience in kitchen design and have worked on hundreds of kitchens nationwide.
Our Cabinet Styles
Click on the cabinets below to see a closer view.
Most door styles are available with either a flat-slab or matching 5-piece drawer front and the option of full-overlay or inset style
What Steps Are Involved?
Send your ideas and specs

Send us photos and floor plans of kitchen ideas that you like, along with the measurements of your room.

Discuss ideas

Discuss requirements, ideas, and budget for your perfect non-toxic kitchen.

We create the floor plans

We will create a preliminary CAD drawing with floor plans, and tweak the plans based on your feedback as needed.

Order cabinets

Most cabinets require 11 to 13 weeks for construction plus 2 to 3 weeks for delivery. We send out the final working drawings for your construction team.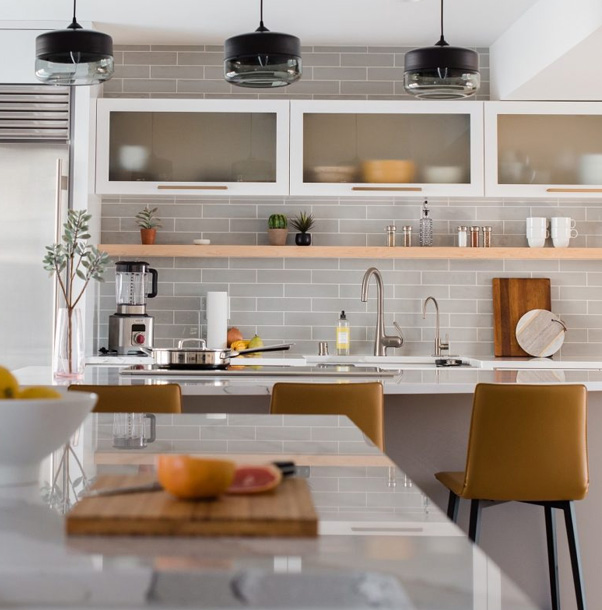 Excellent service, every time

We have enjoyed our working relationship with Green Building Supply for many of the products that they offer and have always received excellent service, every time. And for many years, we have relied on them for ordering Crystal Cabinets when we do a full kitchen remodel.
Crystal Cabinets are of great quality throughout. We appreciate the low VOC plywood box construction, well made hardwood face frames and their offering of FSC lumber is a perfect compliment to our sustainability mission. Ordering cabinets is a complicated task and we spend many hours making sure that all the details are right. Green Building Supply's in house architect Holly Butler has been a gem for our business. With her ability to create an overall, well thought out design for our kitchen projects along with her extensive knowledge of the Crystal Cabinet product line, it has made our kitchen projects go as smoothly as possible. Holly is a pleasure to work with, is able to make great suggestions to save money and her attention to the overall design and all of the details of that design are invaluable.

Paul Sylvestre, New Generation Builders, LLC ​​, Minnesota

October, 2022

The Cabinets are indeed professional

The Cabinets are indeed professional, they're absolutely beautiful, the color, the knotting, they are just so gorgeous. Everything is beautifully made with the slow closure, and everything is indeed installed. I'm so glad I found you, and I appreciate your exquisite accommodation and your efforts. Thank you so much and I love my green kitchen!

Nicole Green​, Virginia

July, 2018

A well-informed and supportive experience!

I'm remodeling a home from the studs up to be as chemical and as mold free as possible because of my sensitivities. I'm in California, and I think that Joel and the people at Green Building Supply are the ones who really know the products. I've ordered ​kitchen cabinets​, different adhesives, sealants and silicones from Joel, and the orders are always perfect. His information is just unbelievable, in a good way! It's really a big job to try and make something that is low in toxins and will be resistant to mold. I'm just a normal person, not a construction person, so I'm learning this as I go. Joel has been a big help!

Patricia Margaret​​, California

October, 2017

Incredibly helpful and quick to respond

The team at GBS is incredibly helpful and quick to respond. We ordered our kitchen cabinets from them and will be ordering more products.

Annie ​​, Colorado

March, 2020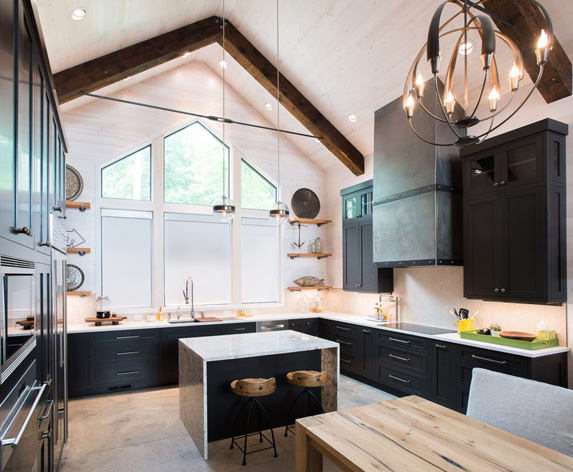 Sign up for a FREE Kitchen Design Consultation