At Green Building Supply, we are pleased to provide eco-friendly, healthy, and sustainable building materials for our customers. That's why we are thrilled to showcase AFM Safecoat, the original building products brand dedicated to helping customers live healthier lives.
AFM was the first manufacturer to produce a complete line of non-toxic products that serve every area of your home, top to bottom, inside and out. They offer everything from primers, paint, lacquers, polyurethanes, stains, oil wax finishes, to waterproofing sealers, adhesives and caulking. Many of their products will also block VOC emissions from pre-existing finishes. They don't leave any area of your home open to the chance of exposure to harmful chemicals.
AFM Safecoat was founded in the late 70's by a paint chemist named Nestor Noe. When he was diagnosed with lung cancer, he suspected it originated from working with industrial chemicals his entire career, so he dedicated himself to developing products that would produce no harm. He worked with physicians, allergists, and environmental medicine specialists to determine which chemicals would be the safest ingredients for household products. He learned how to best use those substances to produce high-performing products with the lowest emissions.
Since its founding, AFM Safecoat has continued to develop dozens of safer alternatives to traditional building materials. As a result, their products have become the top choice for health-conscious designers and consumers.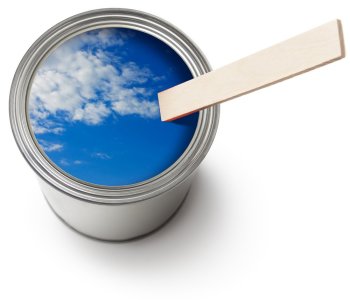 AFM Safecoat has been dedicated to safety as a priority. AFM guarantees that all their products meet—and usually exceed—California indoor air quality safety standards which are the highest in the country. They do this by avoiding all known hazardous chemicals as well as suspected carcinogens such as: VOCs, SVOCs, deregulated VOCs, pesticides, biocides, fungicides, and nano-particles.
Confirmation of this can be found in all of the Safety Data Sheets (SDS or MSDS) located on our website. AFM also subscribes to the precautionary principle with respect to new or unknown chemicals because they don't experiment with such chemicals until they are proven safe.
When the green building movement began decades ago, some of the products did not perform very well which made contractors skeptical of "safe" products. However, after decades of experience, AFM Safecoat has disproved this notion by delivering products whose performance rivals even the most prominent name-brand manufacturers. Now, there's no excuse for using toxic materials as excellent alternatives are readily available!
All of AFM's products are sourced within the US, and their pricing is affordable and comparable to higher-end name brands. Their commitment to safety, quality, and transparency has made them the gold standard for safe building products.
AFM has been recognized with several environmental awards, such as a Special Commendation for Environmental Achievement, an "Earth Award" from the City of San Diego (where AFM's headquarters are based), and the American Marketing Association's Edison Award for Best Environmental Products, showcasing their dedication to protecting the environment.
AFM Safecoat has set the standard for creating healthier homes and environments. Their comprehensive range of products, commitment to safety and transparency, continuous improvement, and dedication to the needs of chemically sensitive individuals make them a leader in the green building industry. By choosing AFM Safecoat products, you're not only investing in a healthier home but also contributing to a healthier world.
AFM's dedication to forming non-toxic living spaces and their relentless pursuit of excellence in product performance make them an ideal partner for our business. During the past 30 years, our customers have expressed their love for these products in thousands of five-star reviews as well.
Explore our AFM Safecoat offerings at Green Building Supply and experience the benefits of truly safe building products.