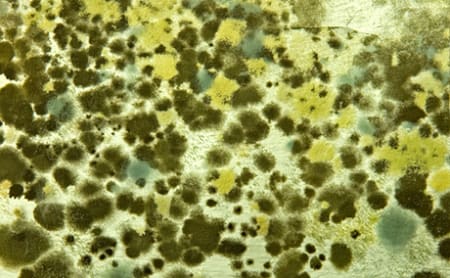 In spite of the conflicting studies about the extent of mold's harmful effects, some health fears are real, ranging from mild reactions to acute neurological disorders. The problem can be especially serious for allergy sufferers, small children and pets.
Once mold begins to develop it's difficult and almost impossible to remove. In some cases, the best solution is to burn down the building. With the increase in mold cases and the subsequent press they have received, mold is now considered by many as one of the most dangerous indoor pollutants.
In Texas, complaints rose at a rate of 1,306% from 2000 to 2001 and the complaints continue. In the past few years mold litigation has skyrocketed. In California, for example, insurance companies have raised their premiums by up to 58% and condo construction has come to a virtual standstill in parts of the state as a result of mold related lawsuits.
Most homeowner policies contain explicit wording that relieves the insurer of mold liability and some insurers are unwilling to provide coverage at all. Clearly this is a situation where real solutions are needed.
How does mold grow?
In order to thrive, mold requires five things:
1) moisture or high humidity
2) organic food source
3) oxygen
4) 40 to 100 degrees Fahrenheit
5) darkness
Many of today's construction products such as OSB (oriented strand board), plywood and drywall provide nutrients necessary to support mold growth. Today's tightly constructed building envelopes make it difficult for moisture to escape or evaporate. It's a fact that most modern buildings simply don't breathe very well, which is good for energy savings, but prime breeding ground for mold fungi.
Where does mold grow?
Today's typical home will most likely have some form of mold present in the bathroom, kitchen or laundry room. Many older homes have mold growth in the basement or attic. Not surprisingly, these are the areas most likely to encounter water problems.
Despite what many manufacturers say, OSB used on homes within the last 20 years acts as a giant sponge, soaking up any moisture from leaking pipes, overflowing toilets, leaky roofs or just day-to-day routines like splashing water around the tub.
Why is mold so difficult to get rid of?
It's difficult to isolate just one area of the home to fight the insidious nature of mold. It can turn up in the damp dirt around the building foundation, under the carpeting, stored in particle board or in areas around leaky windows. In most cases, these fungus growths prove to be tenacious against efforts by homeowners using common household products.
Even if you locate the source(s) of mold, they may be expensive to alleviate. For example, a leaky roof or window could cost hundreds or thousands to fix. If you're a tenant, the landlord may not want to spend the money to fix it.
How do you get rid of mold?
It's not possible to get rid of all mold and mold spores. According to the EPA, control of moisture is the best way to control mold. Moisture control means fixing leaky roofs, windows and faucets, as well as eliminating the build-up of humidity inside the home or building through proper ventilation. This can be complex and expensive, depending upon the severity of the problem. If the size of the mold problem is less than 3' x 3' you can probably clean it up yourself. If it's larger, you may need professional assistance. In some severe cases, the only solution is to burn or tear the home down.
Mold must be tackled on two levels: preventive and curative. Mold tends to get worse over time; therefore, if you sense mold, it is good to try and control it immediately. And it must be handled on the surface where it grows as well as in the air where the spores float around. Just cleaning up the obvious mold growth is not enough to keep it from coming back.
A total solution requires a series of procedures that solve the immediate problem through cleanup of the mold, removal of the sources of moisture, changing the ventilation and perhaps changing the temperature, along with regular practices of keeping the air quality free of spores through air filtration and ionization. Green Building Supply offers several products that are safe and effective at controlling mold and mildew as well as other bacteria and fungi.
Copyright © 2005 Joel Hirshberg All rights reserved.