Why Should You Consider Radiant-Heated Floors?
by
Joel Hirshberg on March 12, 2011
Average reading time: about 1 minute
There are numerous benefits of a radiant-heating system. Here are the significant advantages — beyond sheer comfort — along with links for more information to aid your research.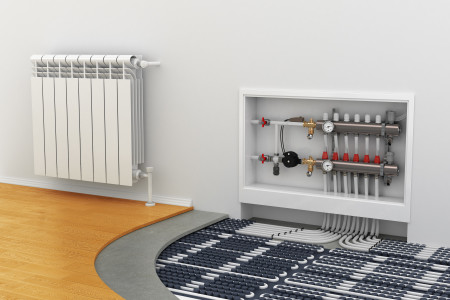 The benefits of radiant heat
Highly efficient
Radiant heat does not waste energy through ducts or through the air but heats your body directly
Heat where you need it — at floor level, not at the ceiling
Save up to 40% of your heating costs
Produces no dust or drafts
Quiet
Even heat distribution
Easily zoned with a thermostat where and when you need it
Easy DIY installation and less expensive than all other types of heating
Maintenance free — no mechanical parts, regular cleaning, expensive plumbers or risk of leaks
Advanced overheat protection — FiberThermics heating wires self-limiting to eliminate overheating
Electric radiant heat is growing faster than any other form of heating
Use under tile, wood, laminate as primary or secondary source of heating
Additional resources for research
Howstuffworks.com - Radiant floor heating
Radiant Professionals Alliance - Frequently Asked Questions
Wikipedia - Under floor heating
Copyright © 2011 Joel Hirshberg All rights reserved.