B.C. (Before Carpet) - A little history...
A gillion years ago, give or take, a Neanderthal brought home a woolly mammoth hide, spread it on the floor of the cave (fuzzy side up), and told Mrs. Neanderthal to give it a go. When she said "Say Karl, this is great!!" the carpet industry was born. At least, that's how I heard it.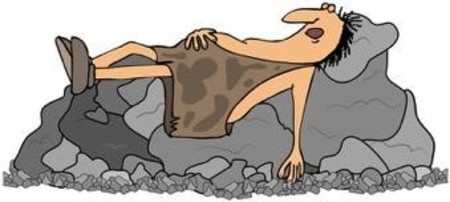 Sheep were domesticated over 11,000 years ago in central Asia, thus making sheep raising the world's oldest organized industry. Make that, the world's oldest legal organized industry.
In the 15th century, Spain's thriving wool business financed the expeditions of its conquistadors including Christopher Columbus (who came from a family of wool traders). And, in order to corner the market, Spain decreed a law that anyone trying to export Merino sheep could be executed. I think that law is no longer on the books.
During the 16th and 17th centuries, England tried to discourage the wool industry in the American colonies. Nonetheless, colonists quickly smuggled sheep into the States and developed a wool industry. By 1664, there were 10,000 sheep in the colonies, and the General Court of Massachusetts passed a law requiring youth to learn to spin and weave. I don't think that's a law anymore either.
By 1698, America was exporting wool goods. England became outraged and outlawed the wool trade, making it punishable by cutting off a person's right hand. The restrictions on sheep raising and wool manufacturing, along with the Stamp Act, led to the American Revolutionary War. Colonists considered spinning and weaving to be patriotic acts. Even after the war, England enacted a law forbidding the export of any sheep except for wethers (castrated rams). All old laws—all gone.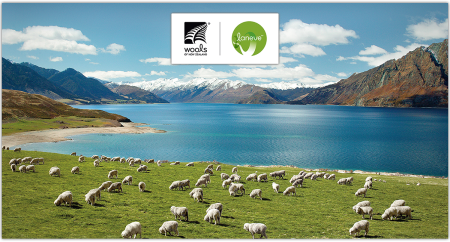 7 good reasons to use wool carpet
Wool carpet has been a functional and decorative addition to interior design for thousands of years. Here are some good reasons why:
It is an exceptional insulator; it adds warmth underfoot and reduces heating costs.
It helps control allergies by attracting and holding pollutants and airborne particles like dust mites, pollen, and pet dander until they can be safely vacuumed away.
It's a natural air conditioner removing moisture from the air when it's humid, and releasing it when conditions are dry.
Wool carpet is one of the lowest emitters of volatile organic compounds (VOCs) among building materials used in residential construction and interior design.
It greatly reduces annoying background and impact noise.
Wool is naturally anti-static and flame resistant.
Wool carpet looks good and feels great underfoot.

How warm is wool carpet? Can it save energy and money?
Anyone who's ever worn a wool sweater, running shirt or Smartwool socks knows how well wool holds in body heat. At the same time, it's breathable; so moisture is let out and not trapped inside. That makes for a good, comfortable insulator for your body. Now apply the same principle to your floor via wool carpeting, and you have a great way to keep heat inside your room.
Technically speaking, wool carpet and cushion will reduce heat transfer between floors and room air space by a factor of 50% compared to most other types of floor coverings. This thermal resistance, measured as R-value, can result in energy savings too.

How does one measure the insulating power of wool carpet? (Caution, this gets technical.)
According to Carpetcushion.org, the R-values of carpet and cushion depend mainly on their thickness. Thicker carpet and thicker cushion yield higher R-values and better insulation. Wool ranks highest for R-values when compared to other synthetic carpets with equal thicknesses.
The Radiant Professionals Alliance, tests various types of carpet and cushion for their respective R-values. Higher R-value is better.
Carpet
Synthetic carpet (nylon, acrylic, polypropylene, olefin): ¼" to 1" = R-1.0 to R-2.2
Wool carpet: ¼" to 1" = R-1.5 to R-3.3
Cushion
Bonded Polyurethane cushion ¼" to ½" = R-1.05 to R-2.09
Rubber waffled cushion ¼" to ½" = R-.62 to R-1.33
Fiber/wool/jute cushion ¼" to ½" = R-.97 to R-1.94
Add the R-values for carpet and cushion together, and you get the total R-value of your floor covering. Add that to the subfloor, i.e., ¾" plywood (.94), concrete (.07), tile or linoleum (.05), ¾" hardwood (.68), etc., and you get the total R-value of your flooring. Do you really need to know this? No, but it helps to appreciate what you are paying for.
Example: wool carpet ½" (R-2.5) + wool cushion (R-1.94) + plywood subfloor (R-.94)
Total R-value = R-5.38. (Normal Energy Star rated windows are around R = 3.3.)
Research conducted by the Wools of New Zealand found that energy savings, both heating and cooling, were in the range of 8-12% for wall-to-wall wool carpet ¼" to ½" thick.
A carpeted floor also feels warmer underfoot and does not require as much heating as hardwood, tile or linoleum floors.
So, there you have it: wool is the warmest and will save you money.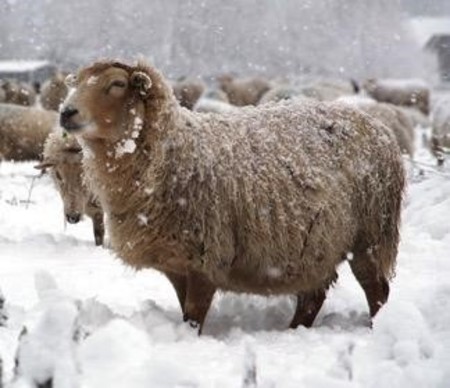 What makes wool warmer?
Wool is a highly complex fibre that has been created by nature over thousands of years and is simply not possible to get the benefits of woof from a fibre designed by man and made from crude oil.
The reason why wool is warm and fuzzy is that nature designed it that way. Unlike manmade synthetic fibers that are smooth and symmetric, wool hair is actually asymmetric. That means it has a natural curl to it that is springy by design. It's not uniform and straight—as nothing in nature is.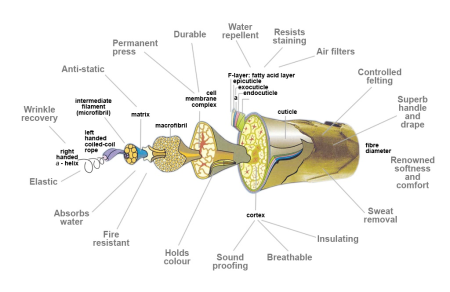 When you look at the structure of each wool fiber through a microscope, what you see is a smooth cylinder with scales on it. The keratin protein scales are what makes it so elastic, but it's the asymmetry that gives it the curl, the cush, and the bounce. Each hair fiber is stretchable, doesn't wrinkle and springs back into shape. And that's what it's all about.

Some important wool facts:
Wool is the most commonly used animal fiber. More than mink, beaver, fox, geese, silkworms, rabbits, alpacas, llamas, camels, etc.
Wool is comparatively stronger than steel. And we have no idea what that means since we've never seen a 100% wool suit of armor. But it does sound reassuring.
Wool can absorb up to 30% of its own weight in moisture from the air without feeling damp. So it's a natural air conditioner that absorbs moisture in periods of high humidity and releases it when conditions are dry. With no increase in utility bills. Nice!
Wool is the most fire-safe textile material used in interior refinishing. But it's not just for homes, offices, or hotels. We've also sold it for use on F-18 fighter jets, submarines and recreational vehicles, too. Wool is difficult to ignite due to its higher ignition temperature.
If wool comes into contact with another burning surface, it won't melt or stick and is self-extinguishing once the initial ignition source is removed.
Wool forms an insulating char when it burns and emits far less smoke and toxic gasses than formed during combustion of synthetic fibers.
The word jersey originally meant any knitted item make from Jersey wool, especially stockings.

Wool carpet is super quiet.
Wool is a great sound deadener and acoustic insulator. Sound waves penetrate deep into the pile, rather than being reflected back in the room multiple times as they would from a smooth hard surface. Wool carpets are particularly effective, due to the millions of wool fibers that have numerous lengths, depths, crimps and curls, which enable them to absorb sound over a wide range of frequencies.
There are three basic tests for sound transmission and here's where we get real technical: airborne sound, surface noise and impact sound. We'll make this easy for you—wool is simply the best in all three categories. If you like the technical stuff, read on. If not, skip to the next section.
Noise Reduction Coefficient (NRC) is the he ability of a floor or wall to absorb airborne sound is known as its noise reduction coefficient or NRC. This ranges from 0, indicating that all sound is being reflected, to 1, meaning that all sound is being absorbed. Hard surfaces tend to reflect sound more than soft ones like carpet. The longer sound bounces from floor to ceiling like silly putty, the greater the overall sound level. This reverberation time can vary from 4-5 seconds with hardwood floors and sheet rock ceilings to .6 seconds with wool carpet. Noise absorption by carpets has been shown to increase with greater pile height, weight and density, while underlay (cushion) can almost double a carpet's sound absorption performance.
In fact, tufted wool carpeting was tested by the Carpet and Rug Institute (CRI) to have an NRC of .55 and a NRC .70 with a hair cushion. That means that it absorbed 55% of the ambient noise and 70% with the cushion. Cut pile carpet will absorb more than loop pile because of the more open nature of its surface. By reducing noise levels and reverberation times, wool carpet improves a room's acoustics more than any other floor covering, including synthetic carpeting.
Sound Transmission Class (STC) measures, in decibels, the ability of a building material to absorb sound through walls and floors and other barriers. The transmission of lower frequencies of sound (i.e., base woofers, motors, fans, etc.) is much greater than that of high frequencies. Wool carpeting and wool underlayment absorb these types of sounds and dissipate them quickly. The ratings depend heavily upon the materials used outside and inside the structure of the wall, floor and ceiling as they have a significant impact on the overall rating.
Impact Insulation Class (IIC) is another measure, in decibels, of the sound impact from floor to ceiling. Higher ratings translate to more efficient sound reduction. The type of subfloor, wall and ceiling, as well as the amount and type of insulation, will make a large difference on any IIC rating.
Dropped objects or furniture slid across the floor are annoying (especially at night when you are trying to sleep). Wool carpet converts some of these high frequency annoying sounds into lower frequency thuds, and it also reduces significantly their bounce rate or reverberation. Typical IIC ratings for ½" wool carpet over a hair-jute pad over a wood joist floor-ceiling assembly with ?" tongue and groove plywood is 61. That number jumps to over 73 with a concrete slab ceiling-floor assembly. To give some perspective, IIC-37 is typical for hardwood flooring.
Overall, wool carpet can reduce impact noise by over 20 dB. This is huge. Especially if you live beneath a family whose kids constantly drop things. Sleep much? Why not buy them some carpet?
In sum, wool carpet and wool cushion provide all-around acoustic performance when compared to other flooring options. They also outperform many specialty soundproofing products that are used within wall cavities or sound absorbing ceiling panels; specialty products tend to work only on one type of sound. Wool carpet will not only absorb impact noise and reduce noise transmission but will also provide noise reduction benefits for adjoining rooms. It's good stuff.
What about the moths?
Yep, everyone wants to know about the moths and how to protect your new wool carpet against these predators. Well, here are a few things you need to know:
There are only a few varieties of moths that will eat wool carpet.
This occurs mainly when the female lays eggs and the larvae hatch.
This can take place over several weeks or months, depending upon the type of moth.
Female moths only lay eggs in dark areas like closets or under furniture where they won't be seen or walked on.
The best protection against moths is preventive: vacuum regularly. Because the time for hatching eggs can be short, it's best to vacuum once every week or two, especially between Spring and Fall.
Be sure to vacuum underneath furniture and beds, and in closets.
With a few exceptions, most wool carpet has some type of moth protection that has been sprayed on it. All of the wool carpet manufacturers that we sell insist that these pyrethrin-type sprays are not toxic to humans. They are used in organic agriculture to ward off pests. Over time, this protection will most likely become less effective. How long? That will depend upon how often you vacuum and shampoo your carpet. It's hard to say.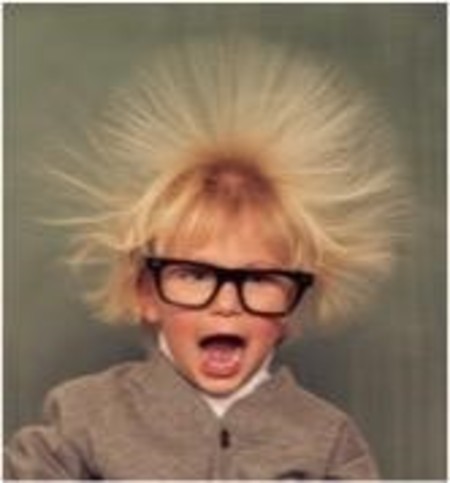 Static buildup
Many synthetic carpet manufacturers use carbon fiber elements blended into the yarn to help dissipate the buildup of static electricity and eliminate that annoying blue-arc zap when you reach for the door knob. Think there's not many volts in static electricity? Think again. DuPont's warranty for Antron nylon states that it will not generate static greater than 3,500 volts. And BASF certifies its carpets will not generate more than 3,000 volts!!! Wow, a real attention-getter, especially if you try rubbing your feet on their carpet after doing your best Michael Jackson moon-walking impersonation. But, what happens when the anti-static agents wear off over time?
Wool, due to its ability to absorb moisture from the atmosphere (over 30% of its weight without feeling damp), is naturally static resistant. However, in the winter when furnaces run and the air is dry, carpets release this moisture, and occasional static zaps are possible. It's rare, but it does happen, and dry winter air is the reason. Once spring arrives and moisture returns to the air, this usually stops happening.
How much wool does it take to make one 8' x 10' area rug?
A sheep, on average, will live between 10 and 12 years, and during that time it will produce between 80 and 100 pounds of wool. That means, it will take one sheep's entire life's work to produce enough wool for one 8' x 10' rug.
Sheep eat about 1,000 pounds of grass per year or around five tons in a lifetime. So it takes five tons of grass to fuel one sheep to grow enough wool to manufacture one 8' x 10' rug.

Where does all the wool come from?
According to Sheep 101 online, wool represents only 3% of the world fiber production, but it is important to the economy and way of life in many countries.
The top 8 producers of wool are China, followed by Australia, New Zealand, and the UK. Then comes Iran, Morocco, Sudan, Russia, Argentina and India.
The US accounts for less than 1%; top wool-producing states are California, Colorado and Wyoming.
Wool and hardwood—a natural match
Our customers tell us how much they love their hardwood floors. However, when you put a shiny polyester carpet next to a naturally oiled or satin-finished hardwood floor, what do you get? UGLY. That's right. It just doesn't look right or feel right because the materials are too contrasting in color and sheen. Plastic does not look good against wood.
Wool fibers, especially 100% wool, enhance the natural beauty of wood. That's because the matte finish and deep rich colors of wool complement and harmonize with natural finishes. For example, a subtle wool heather captures the same aesthetic beauty as wood grains. A classic wool berber flecking complements the flecks in wood or the natural variance of stone. Natural goes better with natural.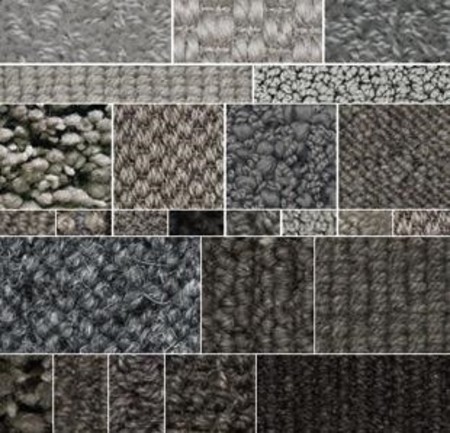 50 Shades of Gray
Well, we actually only have 29 shades of gray, but for some inexplicable reason, 50 Shades of Gray sounds better. Anyway, gray has become an incredibly important color in interior design. We've even heard some people claim it's the "new beige". Well, if you know anything about carpet manufacturers, they seem to love beige. Heck, they're beige-er than a 1988 Oldsmobile Cutlass. When manufacturers hear something is the new beige, they take notice.
And here's why: they feel carpet is a foundation upon which good interior design is built. So if lime green or bright orange are the hot colors some year, they don't need to provide versions of those colors. Instead, they need to provide you with subtle background shades that augment those colors. Something in a beige perhaps? It's sort of like the mat around a painting should enhance the painting but not be the focal point. Anyway, we've got grays from steel gray to pewter and just about everything in between. When you're in need of the new beige, we've got it.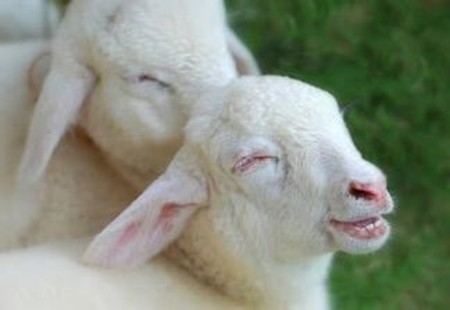 Sheep facts...
According to Sheep 101 online, sheep have excellent peripheral vision. They have poor depth perception and are nearsighted, but they have an amazing ability to see behind themselves without turning their heads! This allows them to get the license number of the wolf that is about to eat them. I know what you're thinking—who makes this stuff up?—but it's true.
Sheep are prey animals and have figured out that if they band together in a group and face their enemy, they are better off than running away by themselves to the hills.
There are 34.2 million sheep in New Zealand (by our actual count). Seven times more sheep than people.
Our conclusion (which is hopefully yours, too)
Wool is the logical choice for beautiful, warm, quiet and safe indoor environments. Even your pets will love it.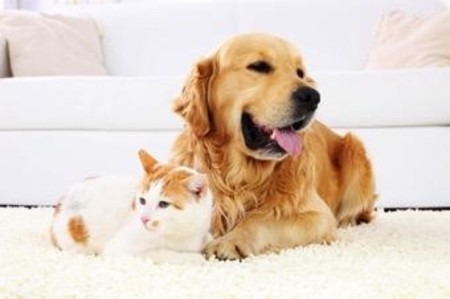 Ok, so how and where do I buy some wool carpet?
Go to our Wool Carpet page at Green Building Supply. We have lots of wool carpet and area rugs and can send you samples if you wish.
Thanks to Unique Carpets as well as Sheep 101 online and the Wools of New Zealand for some of the content and images used above.