GC HyperHEPA Pre-Filter H11
This powerful HyperHEPA pre-filter eliminates micro- and nano-particles such as allergens, smoke, bacteria and viruses.​ It is a replacement filter for the IQAir GC MultiGas Air Purifier.
The purpose of this filter is to eliminate both fine and ultrafine particles, including bacteria, tobacco, and even viruses. It is proven and certified to stop airborne pollutants that ordinary HEPA filters cannot. So, what's the big difference between HEPA and HyperHEPA: ordinary HEPA is about 37% efficient at removing particulates while HyperHEPA is 99.5% efficient.
This filter contains a medical grade non-woven glass microfiber with non-offgasing separators. It is 99.97% efficient at removing particles smaller than .3 microns. When it comes to airborne pollution, the size of the particles matter. See below: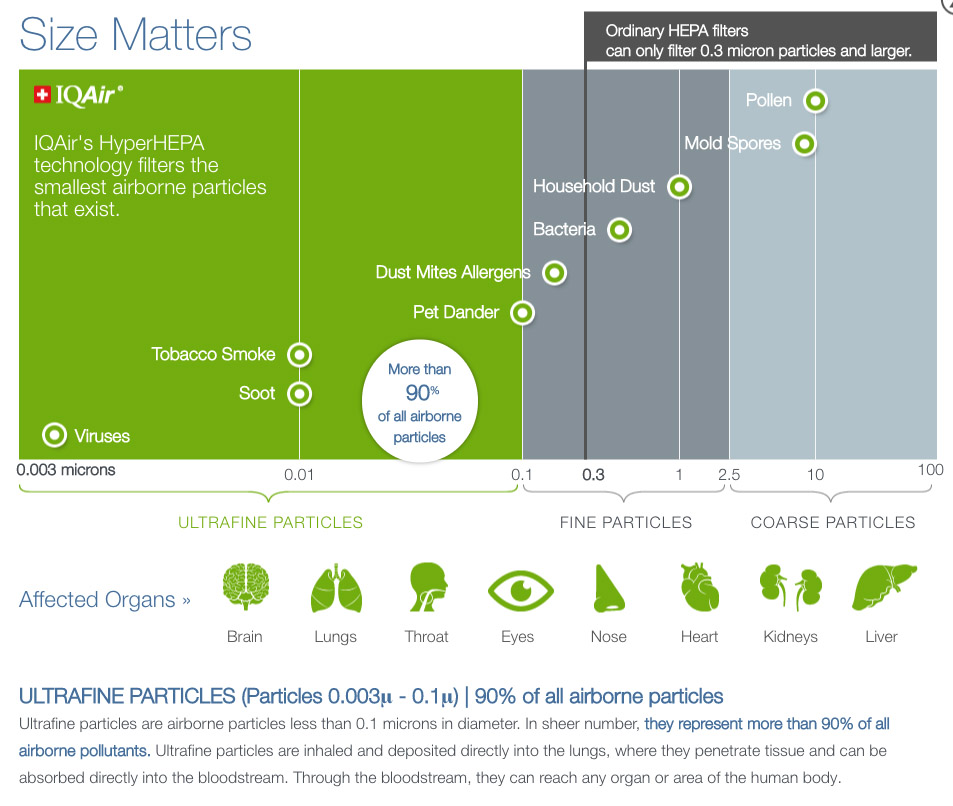 The average life of this filter is approximately 4 years based on average daily usage of 10 hours on speed setting #3. The intelligent filter life monitor (with status LEDs) are built into every IQAir GC Multi-gas Air Purifier.
This item description was written by Joel Hirshberg