Have you been putting off that new kitchen?
Green Building Supply is here to make it easy for you. Our staff includes people who are trained in CAD and can design your perfect kitchen tailored to your lifestyle and budget. Our team has already worked with satisfied customers to complete hundreds of kitchens.
A free kitchen design with our in-house architect.
Customers are eligible to receive a free kitchen design by our in-house architect, Holly Butler.
Call Holly at 641.323.6105 for a free consultation
Meet Holly Butler, AIA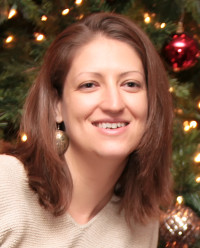 I am a licensed professional architect and have designed numerous kitchens for clients all over the US. I have also designed and built many custom homes, and would love to help you with your project. Please send me a sketch or photo of your current kitchen and I will turn them into something beautiful. I will draft a floor plan and elevation of your dream kitchen at no charge and email it back to you for your review.
Then you can make some changes and return it to me and we will price it out quickly. You will discover that our non-toxic custom kitchens are not as expensive as you might have imagined.
I can be reached at 641.323.6105 or [email protected].
I look forward to talking about your new kitchen with you!
I am available from Monday through Wednesday, 9-5 CST.
Additional Links Check out some of the kitchens we've designed
Link to GBS Crystal Cabinets Catalog, with pricing indicators
Cabinets Category Page on Green Building Supply